I know i haven't been around in quite awhile, but i just got a brand new 870 Tactical. I'm planning on upgrading to all Magpul Furniture and accessories as well as a Mesa Tactical 6 rd Sidesaddle very soon. I really like this 870 Tactical. This will be my new Home Defense Shotgun! I converted my Super Mag back into my Hunting Shotgun; Original wood furniture and a Super Cell, that's it. So these will be my "Before Pics". After Pics soon to follow

I am leaning towards going with the Magpul Stock Set. I'm very familiar with, and really love the SGA 870 Stock, but i don't know anything about the Magpul MOE Fore-End. Any input appreciated.
One more thing. I'm undecided whether to go with the black, or go all FDE. I really like the look of the FDE. If anyone has their 870 set up with the Magpul FDE Rear and Front, i'd really like to see a couple pics to help me decide. Thanks!

[/size]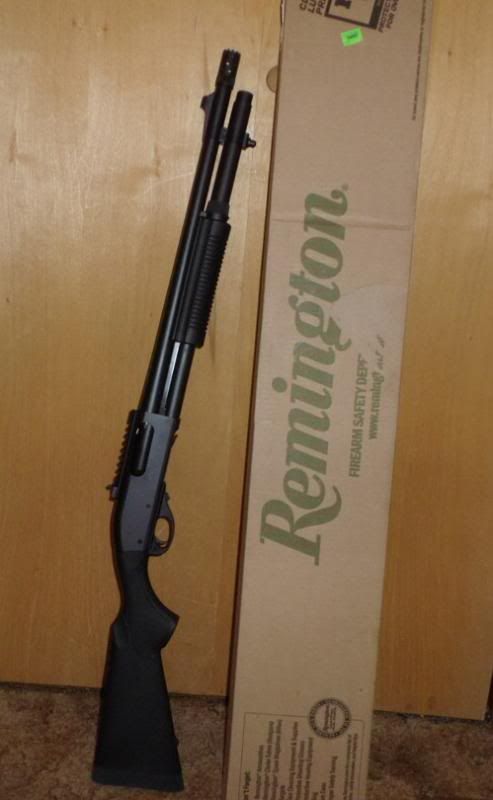 This is a pic of my other 870. It's Super Mag that i turned into a HD Weapon.