I picked this up from a local gun shop.
The serial is 15xxV
Here is what I know about it.
Markings are VERY plain. Just says Remington 870
The long barrel is the original. It has the serial number of the receiver HAND STAMPED into the barrel. 28 inch Mod choke. Barrel date is December 1949!
The short barrel is from 1989.
I put the stock on, it is not original. The stock I got it with was a 1980s davis speedfeed stock in baby poop camo!!!!!!!!!!!!!!!
Metal parts wise, the only non original part is the flexitab Carrier that I can see. The slide on the gun isn't original ether. But I have the original slide, you can see it by the flag, I could not get the other slide out of the fore end I bought.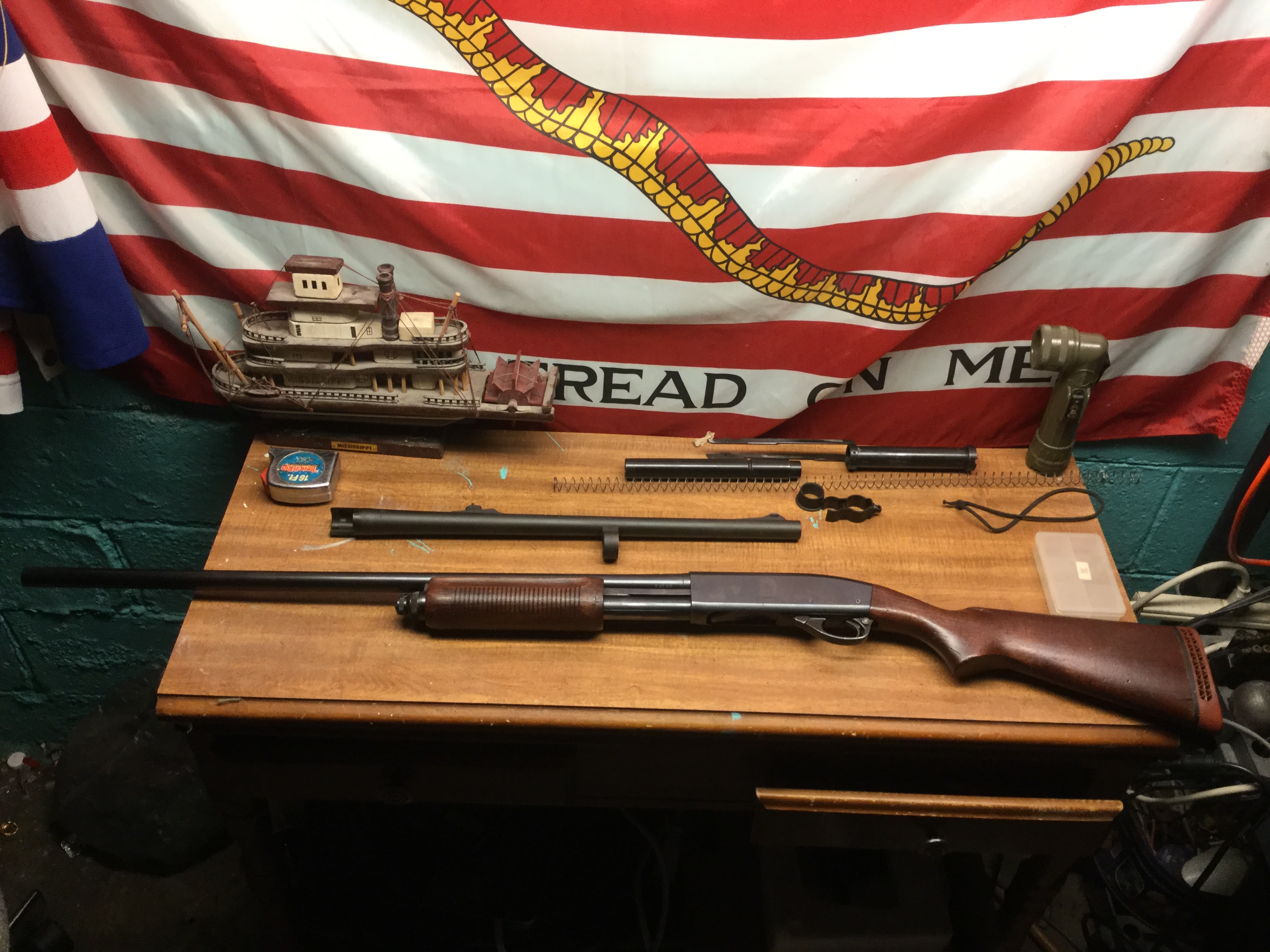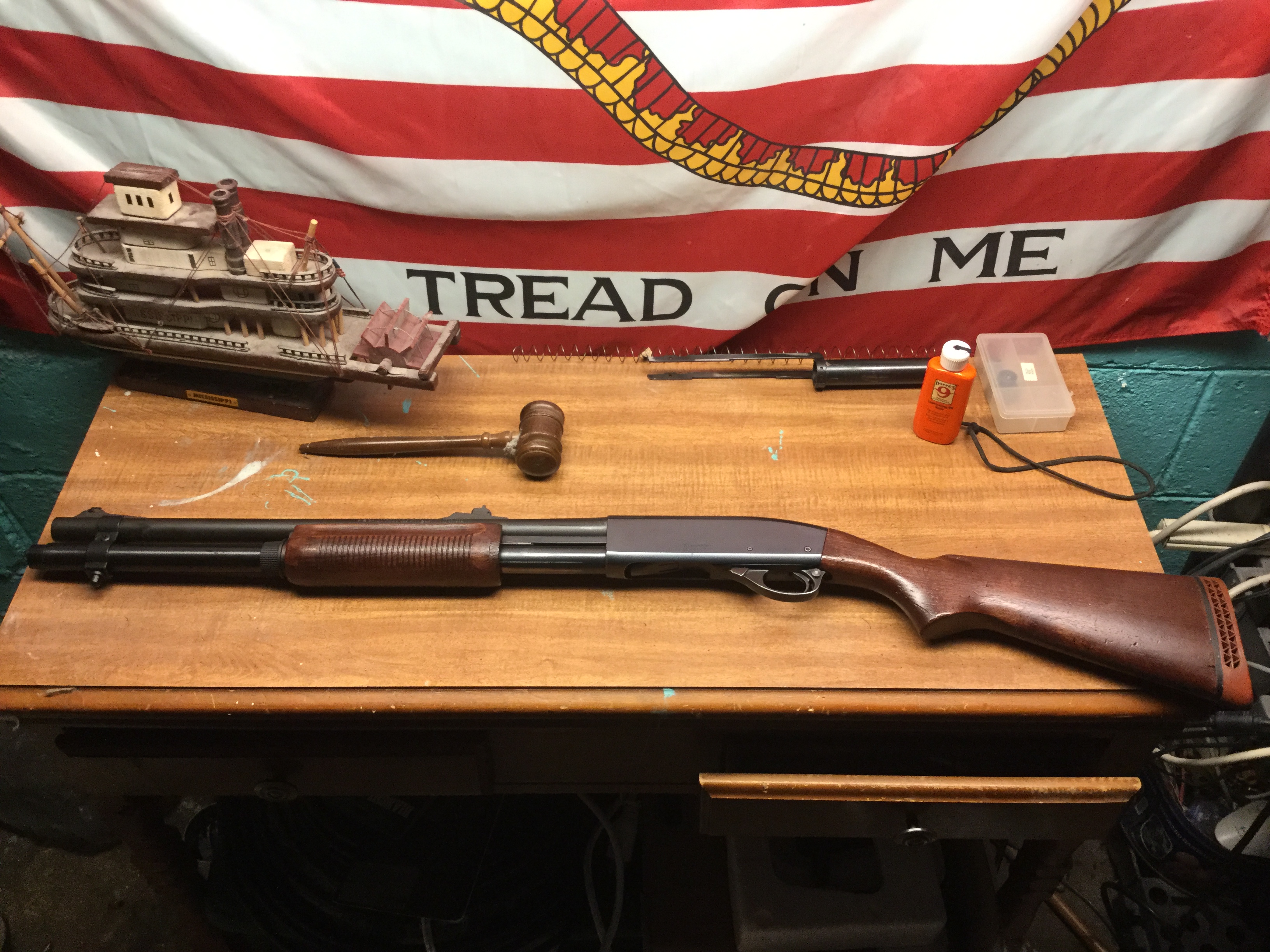 Do I really have the 1500 ish 870 made?